Alan Fletcher
... Australian actor of stage, television and film, and singer / musician,
best known for TV soap opera Neighbours, as Karl Kennedy. Having appeared in the series since 1994, Fletcher is the 3rd longest serving actor in an Australian television serial.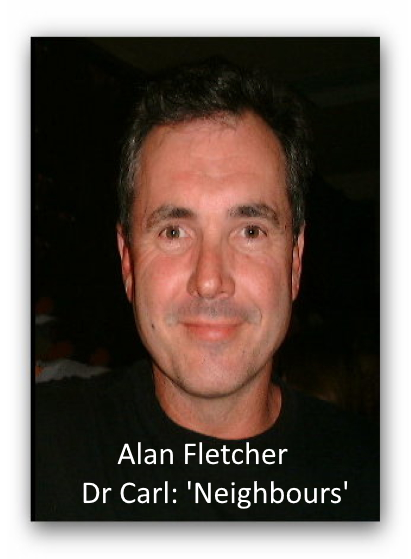 Brian Corr with Alan Fletcher
2022 05 Alan Fletcher - MEL - Brian Corr Interview
00:00
Songs:
'It's your fault' - Alan Fletcher & The Waiting Room
'Sorry is the word' - Alan Fletcher & Alyce Platt
'Dream a little dream of me' - Alan Fletcher & The Pacific Belles
Click on the audio file to play.
Click on the <DownArrow> to download and play later.