Colin Buchanan
... Australian singer, entertainer and multi-instrumentalist ... has won nine Golden Guitar Australian Country Music Awards & has written songs with Lee Kernaghan, Adam Brand and Troy Cassar-Daley. His Christmas album, recorded with Greg Champion, has become an Australian classic. Colin was a regular presenter on ABC TV's Play School from 1992 to 1999. More recently he appeared on Playhouse Disney, a co-production between Australia's Seven Network and Disney Channel.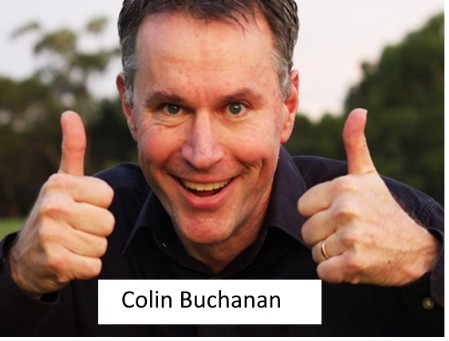 Brian Corr with Colin Buchanan
2022 03 Colin Buchanan - Brian Corr Interview
00:00
Songs:
'Santa's moving to the South Pole' - Bucko & Champs
'In real life' - Colin Buchanan
Click on the audio file to play.
Click on the <DownArrow> to download and play later.