Paddy Moloney
... is an Irish musician, composer, and producer who is the founder and leader of the Irish musical group The Chieftains. He has played on every one of their albums.
Paddy was born in Dublin in 1938. His mother bought him a tin whistle when he was six and he started to learn the Uilleann pipes at the age of eight. He
also plays button
accordion
and
bodhrán
.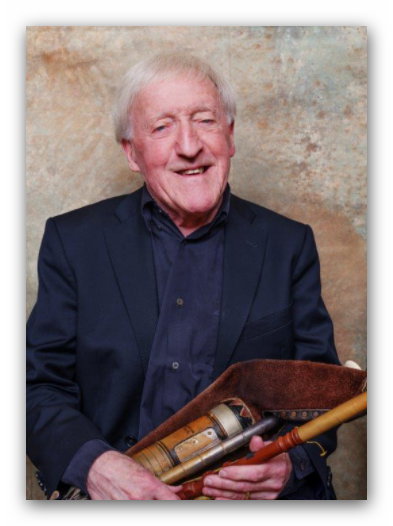 Brian Corr with Paddy Moloney
Paddy Moloney (Chieftains) with Brian Corr (2004)
00:00
Click on the audio file to play.
Click on the <DownArrow> to download and play later.